TOY STORY
SATURDAY, NOVEMBER 21, 2020
$30 Per Vehicle 
#FamilyFun #VintageDrive-In #MovieUndertheStars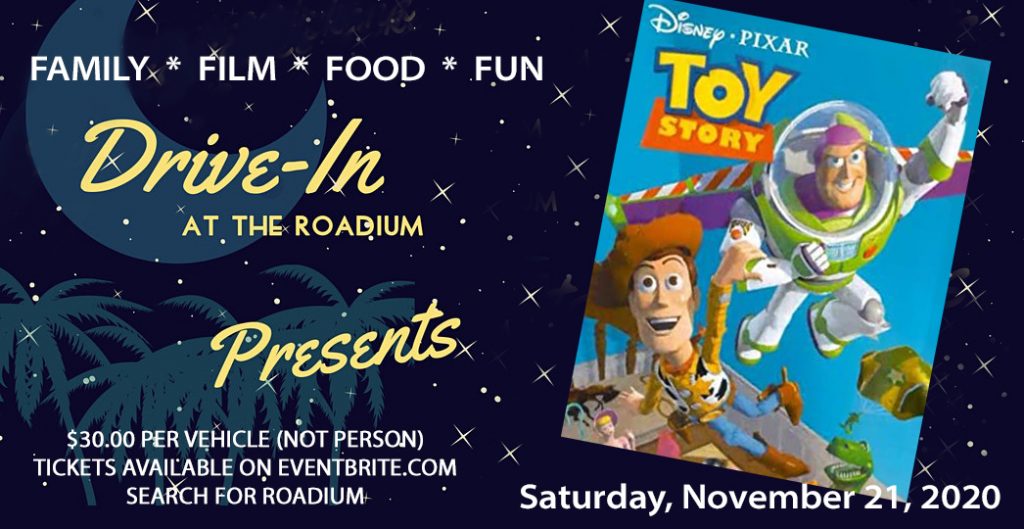 HAPPY FEET
FRIDAY NIGHT FLICKS: JANUARY 8, 2021
$30 Per Vehicle 
#FamilyFun #FridayFlicks #VintageDrive-In #MovieUndertheStars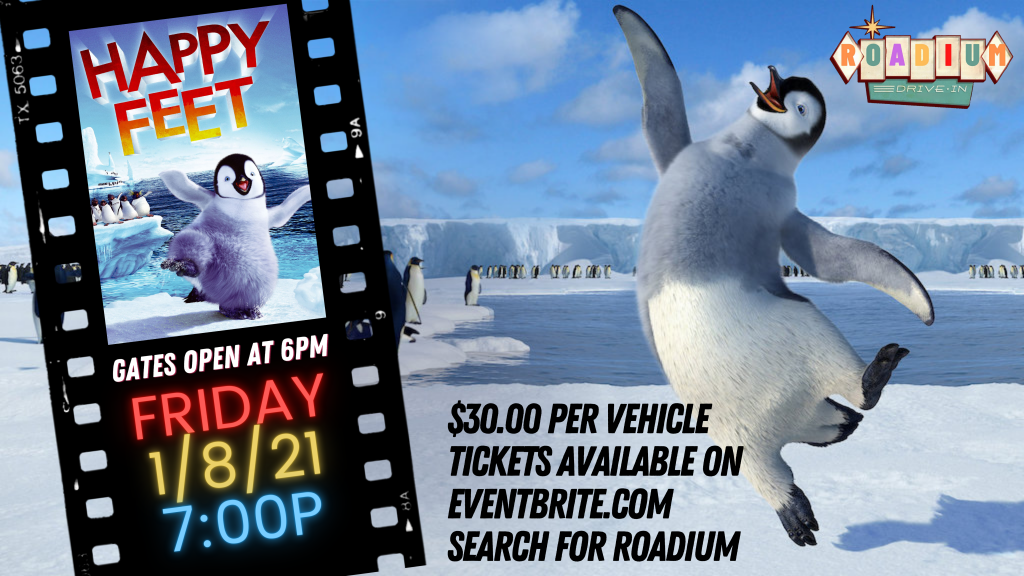 HONEY, I SHRUNK THE KIDS
FRIDAY NIGHT FLICKS: JANUARY 15, 2021
$30 Per Vehicle 
#FamilyFun #FridayFlicks #VintageDrive-In #MovieUndertheStars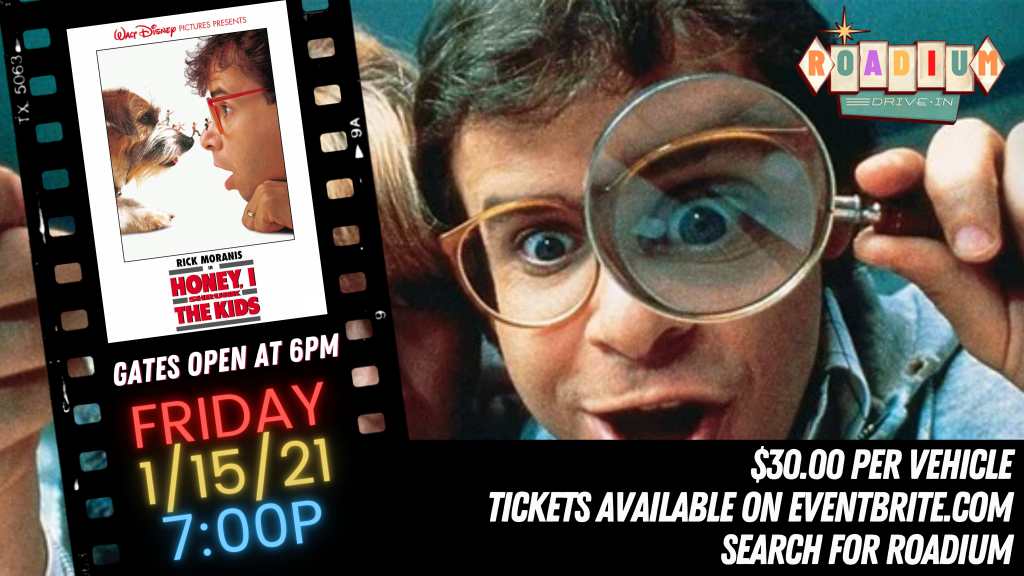 UNCLE BUCK
FRIDAY NIGHT FLICKS: JANUARY 29, 2021
$30 Per Vehicle 
#FamilyFun #FridayFlicks #VintageDrive-In #MovieUndertheStars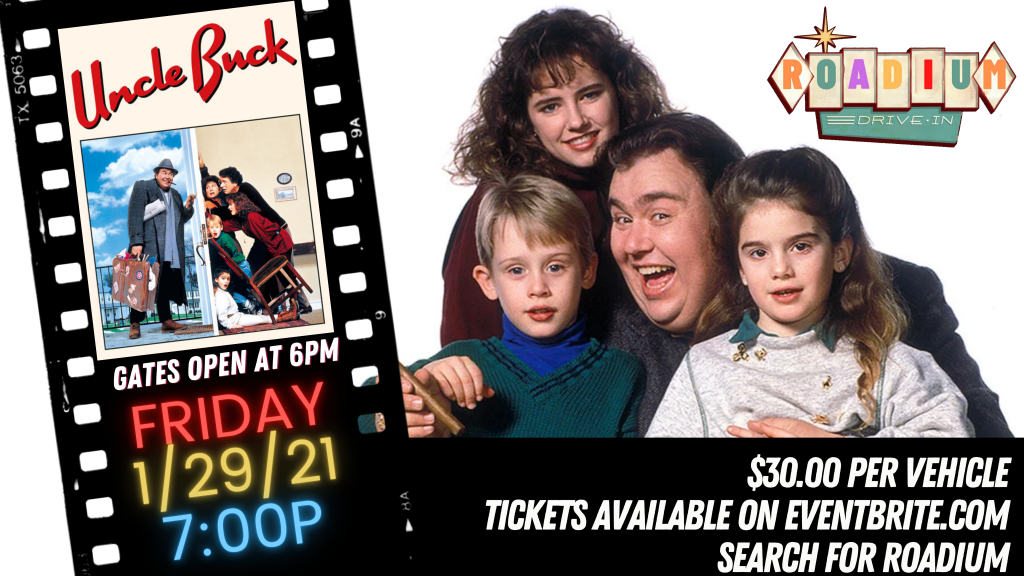 MASKS ARE MANDATOR
SITTING OUTSIDE YOUR VEHICLE IS PROHIBITTED
SOCIAL DISTANCING IS FOLLOWED AND ENFORCED
CHILDREN UNDER 12 MUST BE ACCOMPANIED BY AN ADULT AT THE SNACK BAR AND RESTROOM
See below for our full FAQ!
Frequently Asked Questions
The Roadium Drive-In feels so fortunate to be able to provide the community with safe, socially distant entertainment during this crisis. Please help us all stay safe by following these safety protocols:
General COVID-19 Safety – Please follow social distancing rules at all times. Please remain inside your vehicle at all times except for using the restroom or ordering food at the snack bar. Please wear a mask at all times outside of your vehicle, as well as when speaking to our attendants with your window down.

 

Refund Policy: Refunds are allowed up to 1 day before the event.




Eventbrite's fee is nonrefundable.

 

To maintain social distancing, our field attendants will be directing you where to park.

 

Pets – Service animals may join you if they remain inside your vehicle with you, but otherwise, please leave your pet at home at this time.

 

Restrooms – Restrooms will be available. They are frequently sanitized and monitored by an attendant so that social distance can be maintained. Please wear a mask when you visit the restrooms.
Snacks – Our recently remodeled snack bar will be open for hot food and concessions. Orders can be placed in person in a socially distant fashion. Please wear a mask when you visit the snack bar.
Military & Healthcare Workers' Discount – We are offering a 20% off discount to all military and healthcare workers (for a total price of $20 per vehicle) at the gate – UNLESS SOLD OUT. Please do not purchase your ticket online, as we will not be able to provide a discount there. Please bring a valid military or healthcare ID.
The fun continues all year long. Stay tuned and catch us on Facebook & Instagram!