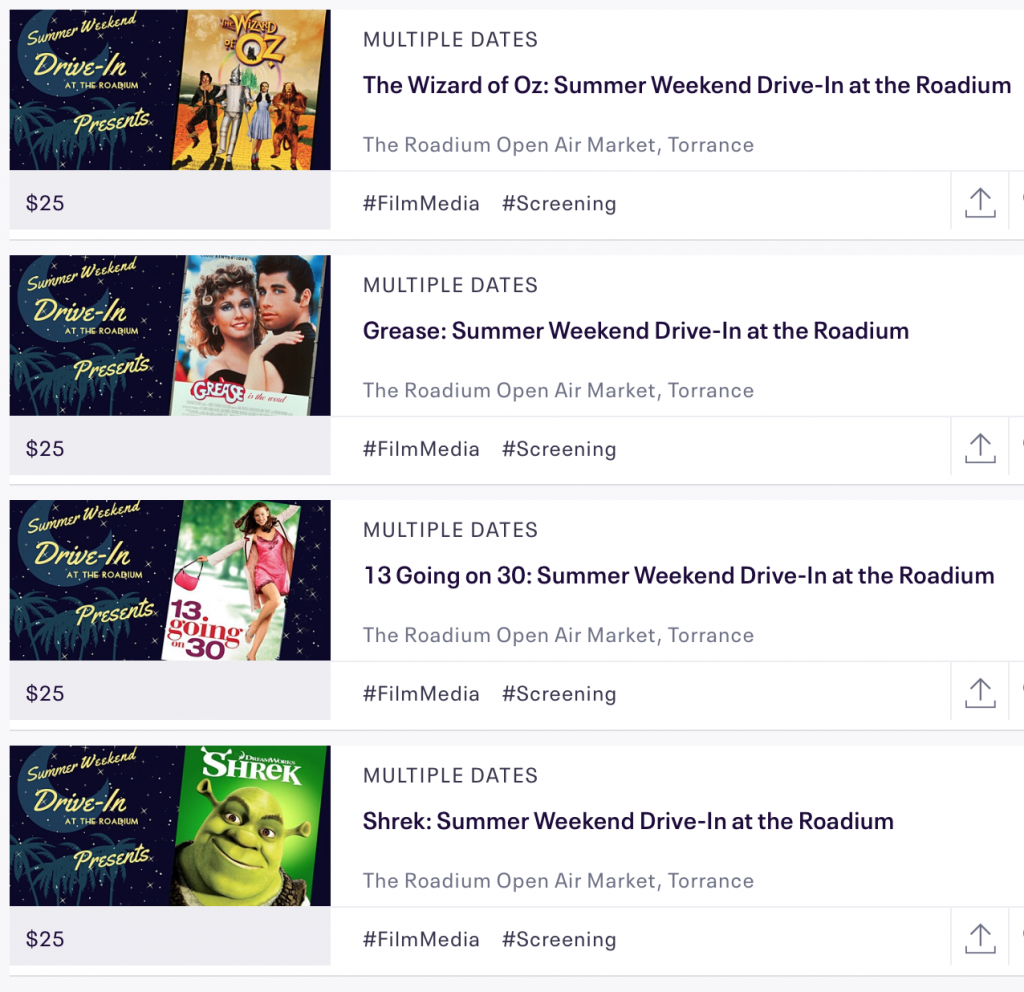 Please note: MASKS ARE MANDATORY. See below for our full FAQ!
Frequently Asked Questions
The Roadium Drive-In feels so fortunate to be able to provide the community with safe, socially distant entertainment during this crisis. Please help us all stay safe by following these safety protocols:
General COVID-19 Safety – Please follow social distancing rules at all times. Please remain inside of your vehicle at all times except for using the restroom or ordering food at the snackbar. Please wear a mask at all times outside of your vehicle, as well as when speaking to our attendants with your window down.
Movie Seating – Please remain inside of your vehicle while watching the movie. If sitting in the flatbed of a truck in the open air, please wear a mask.
Pets – Service animals may join you if they remain inside your vehicle with you, but otherwise, please leave your pet at home at this time.
Restrooms – Restrooms will be available. They are frequently sanitized and monitored by an attendant so that social distance can be maintained. Please wear a mask when you visit the restrooms.
Snacks – Our recently remodeled snackbar will be open for hot food and concessions. Orders can be placed in person in a socially distant fashion. Phone and online orders will be available in the coming weeks. Please wear a mask when you visit the snackbar.
Military & Healthcare Workers' Discount – We are offering a 20% off discount to all military and healthcare workers (for a total price of $20 per vehicle) at the gate. Please do not purchase your ticket online, as we will not be able to provide a discount there. Please bring a valid military or healthcare ID.
The fun continues all summer long. Stay tuned for our complete summer line-up and catch us on Facebook & Instagram!