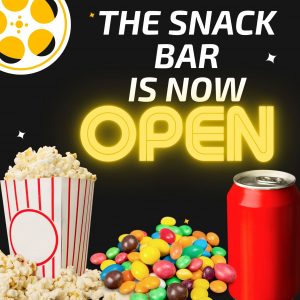 PLEASE READ OUR GUIDELINES FOR CUSTOMERS
In compliance with State, County and City requirements, we adhere to the following safety protocols to protect our staff and customers at the Roadium Drive-In:
Social Distancing of at least 6' will be enforced.
The Drive-In is currently operating at 50% capacity. Customers must leave 6' spacing between vehicles.
Customers must remain in their vehicle for the duration of the movie. No sitting outside of the vehicle will be allowed.
Each vehicle may only be occupied by members of the same household who have already been in close contact with each other.
Congregating of any type is prohibited.
Face coverings must be worn when exiting vehicles to visit the restrooms.
Children 12 and under must be accompanied by an adult when using the restroom.
The Men's & Women's restrooms are staffed with attendants that clean and disinfect after each use and monitor the number of people who may enter.
The Roadium has over 12 hand sanitizers throughout the grounds.
In accordance with L.A. County guidelines, double features are not permitted.
No Alcohol or Drugs allowed on premises.
In April, the Box Office opens at 6:30pm on Fridays and closes at 8:15pm.