Welcome, Shoppers!
As of Saturday, 5/30, our open-air market will be OPEN! Please join us for our GRAND RE-OPENING. Details coming soon!
Shopper Admission
Monday & Friday
$1.00 Car & Driver

$0.50 Additional Passengers

$0.50 Seniors
Tuesday & Thursday
Wednesday
$1.25 Per Person

$0.75 Seniors

$5.00 Maximum Per Car
Saturday & Sunday
$2.00 Car & Driver

$1.00 Additional Passengers

$1.00 Senior

$1.00 if you use Free Shuttle parking.

Weekend parking is available both within the grounds and at our remote El Camino College parking lot, located at the corner of Redondo Beach Blvd and Crenshaw Blvd. Parking at our remote location is free, and a free shuttle to and from the Roadium is provided every 10-15 minutes between 8 AM and 2:30 PM.

Note: on weekends no walk-in admissions allowed.

Admission for children under 5 years of age is FREE!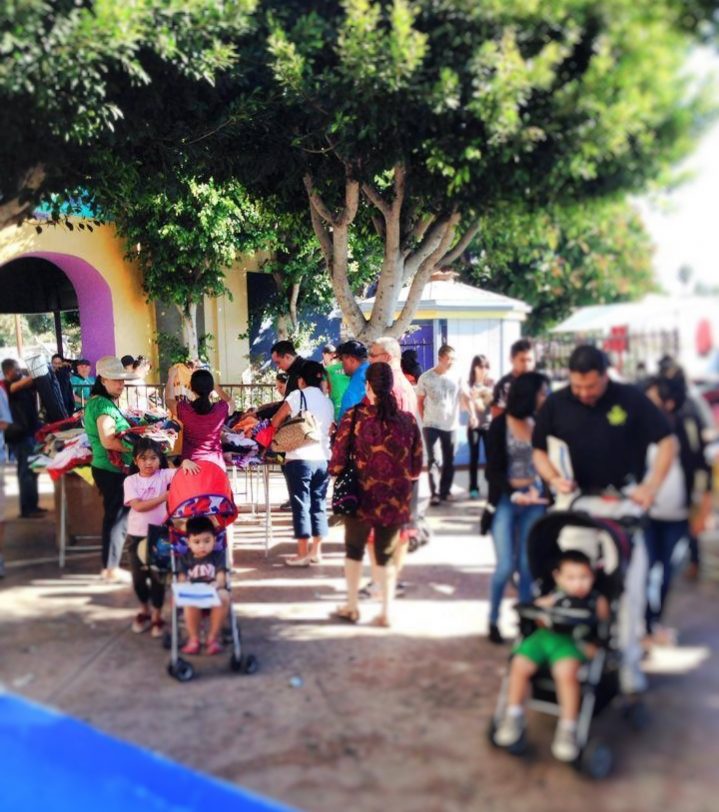 Theme Days & Special Events
Check Out All of Our Events on Facebook!
You can check out all of our events on our Facebook page and follow us to receive updates! We have special giveaways, grand openings, holiday celebrations with free food & so much more throughout the year!
Antique Mondays
Every Monday is Antique Monday at the Roadium, a dream destination for treasure hunters and antique fans alike! Merchandise can vary week to week, but there's always an eclectic and exciting assortment of antiques of all types.
Check out our Facebook page for more information and photos from our Theme Days!
Vintage Days
Our shopper-favorite, unique Vintage Days occur on the Thursday and Friday before the second Sunday of each month. Vintage wares on sale can range from clothing to accessories to decorative items & much more. Check out the unbelievable vintage denim, women's dresses, and men's leather jackets!
Check out what our vintage vendor Oliver has to say about Vintage Days!