Welcome, Shoppers!
NOTICE: PLEASE WEAR A MASK UNLESS YOU ARE FULLY VACCINATED
Parking is available on site. On Saturday, Sunday, and some holidays,  there is FREE PARKING at EL CAMINO COLLEGE, with a FREE SHUTTLE BUS transporting you to and from the ROADIUM.
Please wear a mask unless you are fully vaccinated.
Please respect other shoppers, vendors, and the Roadium staff.
We are doing our best to keep each other safe!
Shopper Admission
Monday & Friday
$1.00 Car & Driver

$0.50 Additional Passengers

$0.50 Seniors
Tuesday & Thursday
Wednesday
$1.25 Per Person

$0.75 Seniors

$5.00 Maximum Per Car
Saturday & Sunday
$2.00 Car & Driver

$1.00  Additional Passengers

$1.00  Senior

Admission for children under 5 years of age is FREE!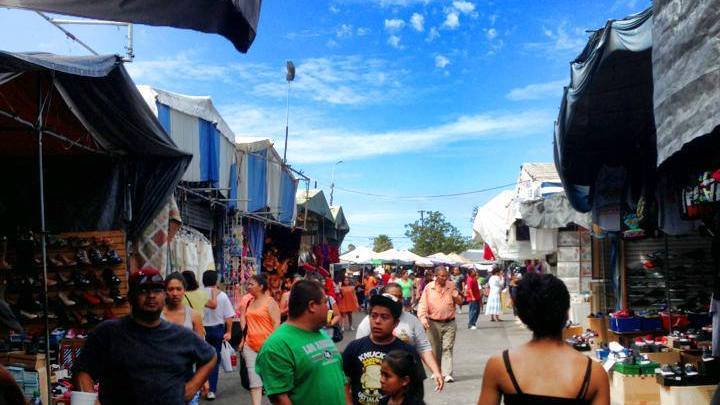 Theme Days & Special Events
Check Out All of Our Events on Facebook!
You can check out all of our events on our Facebook page and follow us to receive updates! We have special giveaways, grand openings, holiday celebrations with free food & so much more throughout the year!
Antique Mondays
Every Monday is Antique Monday at the Roadium, a dream destination for treasure hunters and antique fans alike! Merchandise can vary week to week, but there's always an eclectic and exciting assortment of antiques of all types.
Check out our Facebook page for more information and photos from our Theme Days!
Vintage Days
Our shopper-favorite, unique Vintage Days occur on the Thursday and Friday before the second Sunday of each month. Vintage wares on sale can range from clothing to accessories to decorative items & much more. Check out the unbelievable vintage denim, women's dresses, and men's leather jackets!
Check out what our vintage vendor Oliver has to say about Vintage Days!
https://www.facebook.com/TheRoadium/videos/10154128681032317/